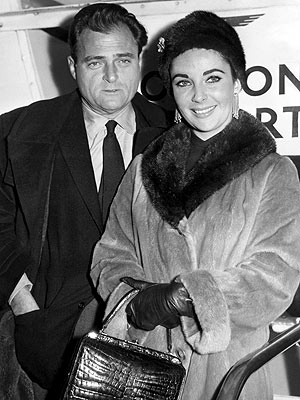 How Liz Taylor Cheated Death 53 Years Ago, Almost to the Day - Elizabeth Taylor, Michael Todd, Actor Class : People.com
:
"Elizabeth Taylor's death on Wednesday came 53 years and 1 day after she could have perished in a plane crash – were it not for a cold that kept her from flying that day.
On March 22, 1958, Taylor, then just 26, was scheduled to join her third husband, the movie producer Mike Todd, on his private plane the Lucky Liz for a trip from Burbank, Calif., to New York (via Tulsa, Okla.) – but he convinced her not to come, against her protestations, because she was feeling ill.
Todd's plane ended up crashing near Grants, N.M., killing him and all three others on board.
Taylor died at about 1:30 a.m. Wednesday, just hours after the 53rd anniversary of the crash."
Femdom Cave - Adult Literature for the Discerning Reader
Kindle eBooks and Paperbacks on Amazon
Nook eBooks and Paperbacks at Barnes and Noble
Read Controlling Sarah free at Literotica.Com
ORDER SUKI SERIES eBOOKS AND PAPERBACKS


Suki Series Tech
Order the paperback edition of Suki V: The Collection
Browse the series on Google: Suki I, Suki II, Suki III, Suki IV, Suki V
Fan Fiction: John and Suki: Vacation Fun
John and Suki's news and comment area, from a Libertarian perspective.
Copyright 1970 - 2011, SJE Enterprises, all rights reserved.