Posted at Reason's Hit & Run:
Suki
|

2.4.10 @ 3:34AM

|

#

The mayor of Vegas is fed up with Obama trashing his fine city.
Say it isn't so?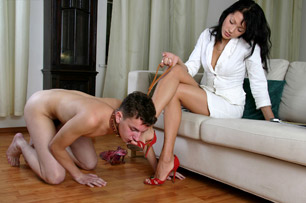 Bethesda private sex party host gets zoning warning
.
Update 5 FEB 09:
Reason Hit & Run has a discussion
about a
Washington Post story
on the same thing.
"We take direct actions against

terrorists

in the intelligence community; if … we think that direct action will involve killing an American, we get specific permission to do that," Director of National Intelligence Dennis Blair told the House Intelligence Committee.
Soon to be another Blame It On Bush and Cheney moment?
Suki Series Background
Suki Series Tech
Order the paperback edition of
Suki V: The Collection
Browse the series on Google:
Suki I
,
Suki II
,
Suki III
,
Suki IV
,
Suki V
Fan Fiction:
John and Suki: Vacation Fun
John and Suki's news and comment area, from a Libertarian perspective.

Copyright 2009, 2010, SJE Enterprises, all rights reserved.