Scroll down for the image she wanted to kill for.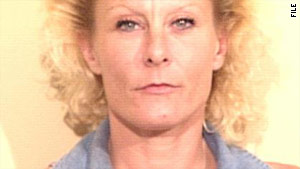 Colleen LaRose aka Jihad Jane
Fresh after one
cartoonist threatening terrorist
was caught on the US/Mexican border:
Woman called 'Jihad Jane' pleads guilty - CNN.com
:
"Philadelphia (CNN) -- Colleen LaRose, the woman who authorities say called herself 'Jihad Jane' on YouTube, has changed her mind about fighting government charges that she was plotting to wage violent jihad overseas. She pleaded guilty to all counts Tuesday at a federal change-of-plea hearing in Philadelphia.
LaRose was indicted in 2009 on four counts, including conspiring to support terrorists and kill someone overseas. She was allegedly part of a plot to murder Swedish cartoonist Lars Vilks, who outraged some by depicting the prophet Mohammed with the body of a dog in 2007."
By Lars Vilks
Femdom Cave - Adult Literature for the Discerning Reader
Read Controlling Sarah free at Literotica.Com
ORDER SUKI SERIES eBOOKS AND PAPERBACKS


Suki Series Tech
Order the paperback edition of Suki V: The Collection
Browse the series on Google: Suki I, Suki II, Suki III, Suki IV, Suki V
Fan Fiction: John and Suki: Vacation Fun
John and Suki's news and comment area, from a Libertarian perspective.
Copyright 1970 - 2011, SJE Enterprises, all rights reserved.