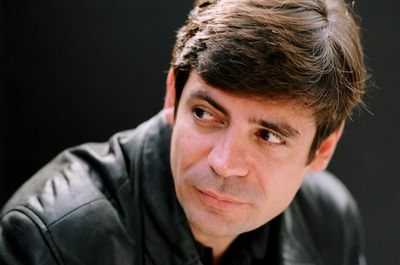 "Who is that behind me?"
New on Reason, Nick Gillespie (the Jacket):
When it Comes to Free & Reduced Mortgages, I Want Everyone to Know That it Took Me Like 5 Years to Pay Off My Goddamned Honeymoon
Back before I started working at Reason, when I was in graduate school and broker than Amtrak, my soon-to-be wife (and, alas, now ex) and I splurged for about 10 weeks of pre- and post-wedding travel, here and abroad. We financed the fun via credit cards and it took us, all told, five or more years to pay off the goddamned balance. (And don't even get me started on the cost of our wedding, which we paid for too.) The thought of not paying it off never crossed our minds, even though we literally had no disposable income once the trip ended. We kept switching the balance to new cards that offered free or low-interest transfers and carried the debt until we both started working full-time and threw that particular monkey off our backs.
See the complete article on the Reason blog.
ORDER SUKI SERIES eBOOKS AND PAPERBACKS
Suki Background
Suki Series Tech
Order the paperback edition of
Suki V: The Collection Browse the series on Google: Suki I, Suki II, Suki III, Suki IV, Suki V Fan Fiction: John and Suki: Vacation Fun
John and Suki's news and comment area, from a Libertarian perspective.
Copyright 2009, 2010, SJE Enterprises, all rights reserved.