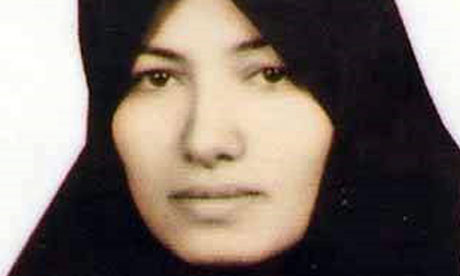 Iranian facing stoning speaks: 'It's because I'm a woman' | World news | The Guardian
:
In an exclusive interview with the Guardian, the woman whose sentence of death by stoning triggered an international outcry has accused the Iranian authorities of lying about the charges against her to pave the way to execute her in secret.

Sakineh Mohammadi Ashtiani, 43, was sentenced to death by stoning for adultery but it was commuted to hanging after an international outcry. Her initial sentence was for 'having an illicit relationship outside marriage' but Iranian officials have claimed that she was also found guilty of murdering her husband and should still face death by stoning.

In the interview, which took place through an intermediary who cannot be named for security reasons, she said: 'They're lying. They are embarrassed by the international attention on my case and they are desperately trying to distract attention and confuse the media so that they can kill me in secret.'
Suki Background
Suki Series Tech
Order the paperback edition of
Suki V: The Collection
Browse the series on Google:
Suki I
,
Suki II
,
Suki III
,
Suki IV
,
Suki V
Fan Fiction:
John and Suki: Vacation Fun
John and Suki's news and comment area, from a Libertarian perspective.
Copyright 2009, 2010, SJE Enterprises, all rights reserved.