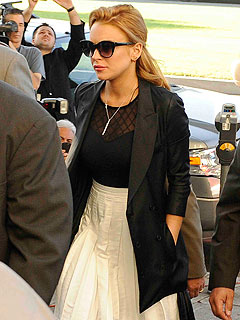 Lindsay Lohan Is Handcuffed and Sent to Jail – Again - Crime & Courts, Lindsay Lohan : People.com
:
Splash News Online-
"She braced for consequences, and she got them.

Lindsay Lohan is headed back to jail a third time – and this may be the longest stay – after failing a mandatory drug test."
Sometimes cuffs are a fashion accessory for Lindsay, but not this time.
ORDER SUKI SERIES eBOOKS AND PAPERBACKS
Suki Series Tech
Order the paperback edition of Suki V: The Collection
Browse the series on Google: Suki I, Suki II, Suki III, Suki IV, Suki V
Fan Fiction: John and Suki: Vacation Fun
John and Suki's news and comment area, from a Libertarian perspective.
Copyright 1970 - 2010, SJE Enterprises, all rights reserved.