Via Facebook Friends
Stephanie Janiczek
via
Gary Katz
:
Iranian President Meets Farrakhan In NYC
:
"(NewsCore) - Iranian President Mahmoud Ahmadinejad's six-night visit to NYC included a secret sit-down with militant minister Louis Farrakhan, the New York Post reported Sunday.

The president shared a hush-hush meal with Farrakhan and members of the New Black Panther Party Tuesday at the Warwick Hotel on West 54th Street.

The meeting took place during Ahmadinejad's stay in NYC to address the U.N. General Assembly. He met Farrakhan, the fiery 77-year-old leader of The Nation of Islam, in the Warwick Hotel's banquet hall."
Not much of a secret, eh? Wait, there is more:
Ahmadinejad's speech Thursday, during which speculated that the U.S. was behind the 9/11 terror attacks caused outrage, caused a walk-out by U.S. delegates.
The speech was just part of the Iranian leader's bizarre six-night NYC visit.
On Thursday night, Sudanese diplomats trying to get in to see him at the Hilton Manhattan East, on 42nd Street, squared off with security and a pushing match ensued.
And even more!
Illustration Only
Two well-dressed women in their 40s then came in, sat at the hotel bar and ordered drinks.
One of them caught the attention of the president's security detail, which had set up a station in the hotel lobby.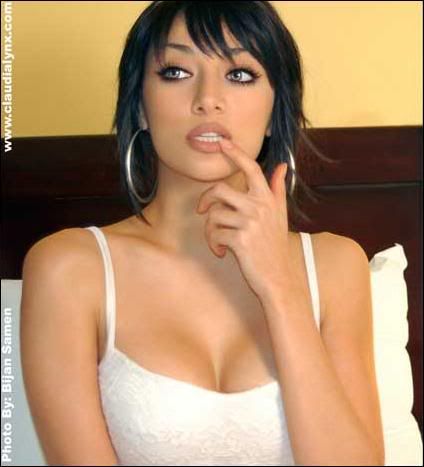 Illustration Only
She was soon surrounded by eight angry Iranians, who ordered her to leave. She refused.
A manager tried to calm things down. Suddenly, the woman stood up and pointed at the Iranians, yelling, "You stoned my sister! You're murderers!"
Paranoia was on parade at the Hilton the moment the president checked in on Sept. 18.
Ahmadinejad's team took six floors of the Hilton to themselves in the hotel's south tower, about 90 rooms in all, when they checked in. More than 20 rooms were for security.
Read more:

New York Post
Femdom Cave - Adult Literature for the Discerning Reader
Kindle eBooks and Paperbacks on Amazon
Nook eBooks and Paperbacks at Barnes and Noble
Read

Controlling Sarah

free at Literotica.Com
ORDER SUKI SERIES eBOOKS AND PAPERBACKS


Suki Series Tech
Order the paperback edition of

Suki V: The Collection
Browse the series on Google:

Suki I,

Suki II,

Suki III,

Suki IV,

Suki V
Fan Fiction:

John and Suki: Vacation Fun
John and Suki's news and comment area, from a Libertarian perspective.
Copyright 1970 - 2011, SJE Enterprises, all rights reserved.