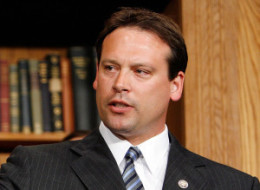 Heath Shuler Would Challenge Pelosi For House Minority Leader Post
:
"Nancy Pelosi's demotion from Speaker of the House could end up being a few more steps down if Rep. Heath Shuler (D-N.C.) has his way, as reports now suggest that the Blue Dog Democrat will challenge her for the House minority leader position.

'If there's not a viable alternative [to Pelosi] -- like I said all along -- I can go recruit moderate Members to run in swing districts,' Shuler said on Thursday. 'In that situation, I could do it better than she could, and that's what it's going to take. It's going to take moderate candidates to win back those seats.'

Pelosi has not said whether she will pursue the leadership post."
ORDER SUKI SERIES eBOOKS AND PAPERBACKS
John and Suki help Israel and her allies kick Iran's ass in the mid-2030s. Only $2.99 on Nook or Kindle. Also in paperback.
Suki Series Tech
Order the paperback edition of Suki V: The Collection
Browse the series on Google: Suki I, Suki II, Suki III, Suki IV, Suki V
Fan Fiction: John and Suki: Vacation Fun
John and Suki's news and comment area, from a Libertarian perspective.
Copyright 1970 - 2010, SJE Enterprises, all rights reserved.